Gokongwei Brothers Foundation (GBF), in partnership with Universal Robina Corporation's Branded Consumer Food Group (URC-BCFG), is now opening applications for the Batch 15 of Iskolar ni Juan, a scholarship program for technical and vocational education and training (TVET) for TESDA-registered courses.
Iskolar ni Juan provides fully subsidized one-year scholarship covering tuition fees, transportation, school supplies, uniforms, accommodation, and meals.
Boarded at the GBF Technical Training Center in Calamba City, Laguna for an 8-month academic term, the scholars undergo GBF's signature TESDA-registered program. This is followed by an On-The-Job Training at Universal Robina Corporation (URC) that eventually makes them fit for employment at URC as a Production/Machine Operator or Machine Maintenance/Instrumentation Technician.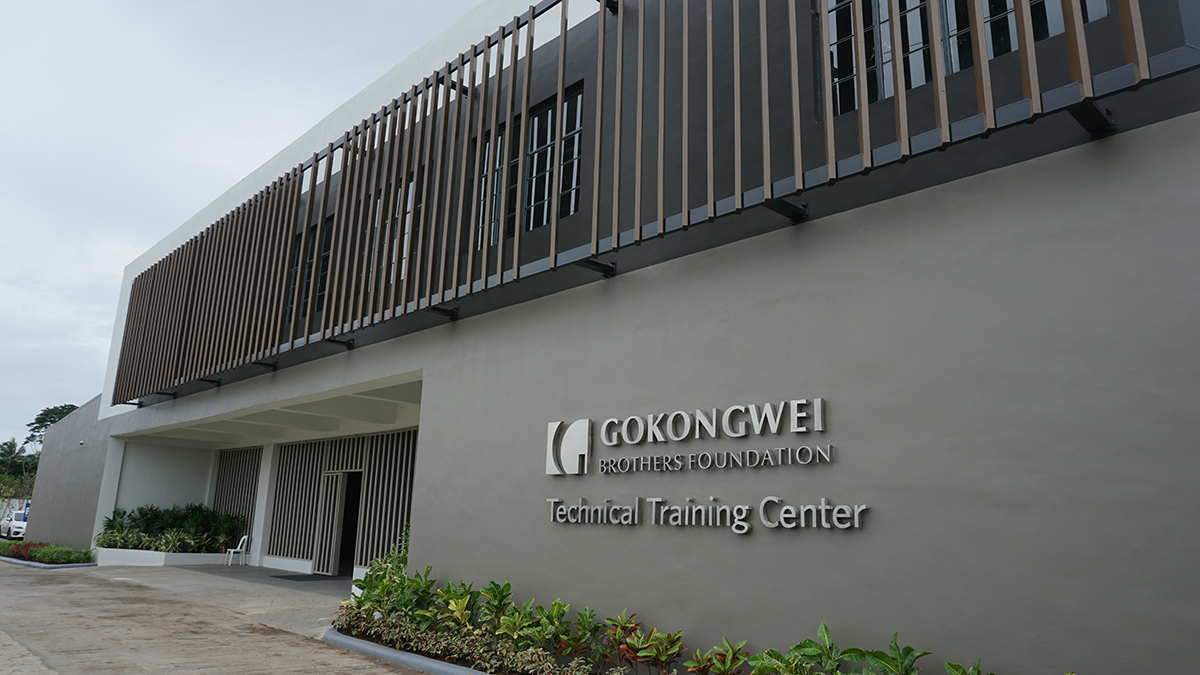 The Gokongwei Brothers Foundation Technical Training Center is a 3,300 square meters state-of-the-art facility that hosts 12 industry-standard laboratories, meeting rooms, and classrooms.
IMAGE: GOKONGWEI BROTHERS FOUNDATION
At the end of the program, scholars earn either a Certificate of Completion in Mechatronics Servicing or Certificate of Completion in Instrumentation and Control Servicing from the GBF Technical Training Center. They also take TESDA's competency-based assessment and obtain a National Certificate Level II (NC II). The current passing rate of scholars in this test is 100%. Since 2014, Iskolar ni Juan has graduated over 350 scholars.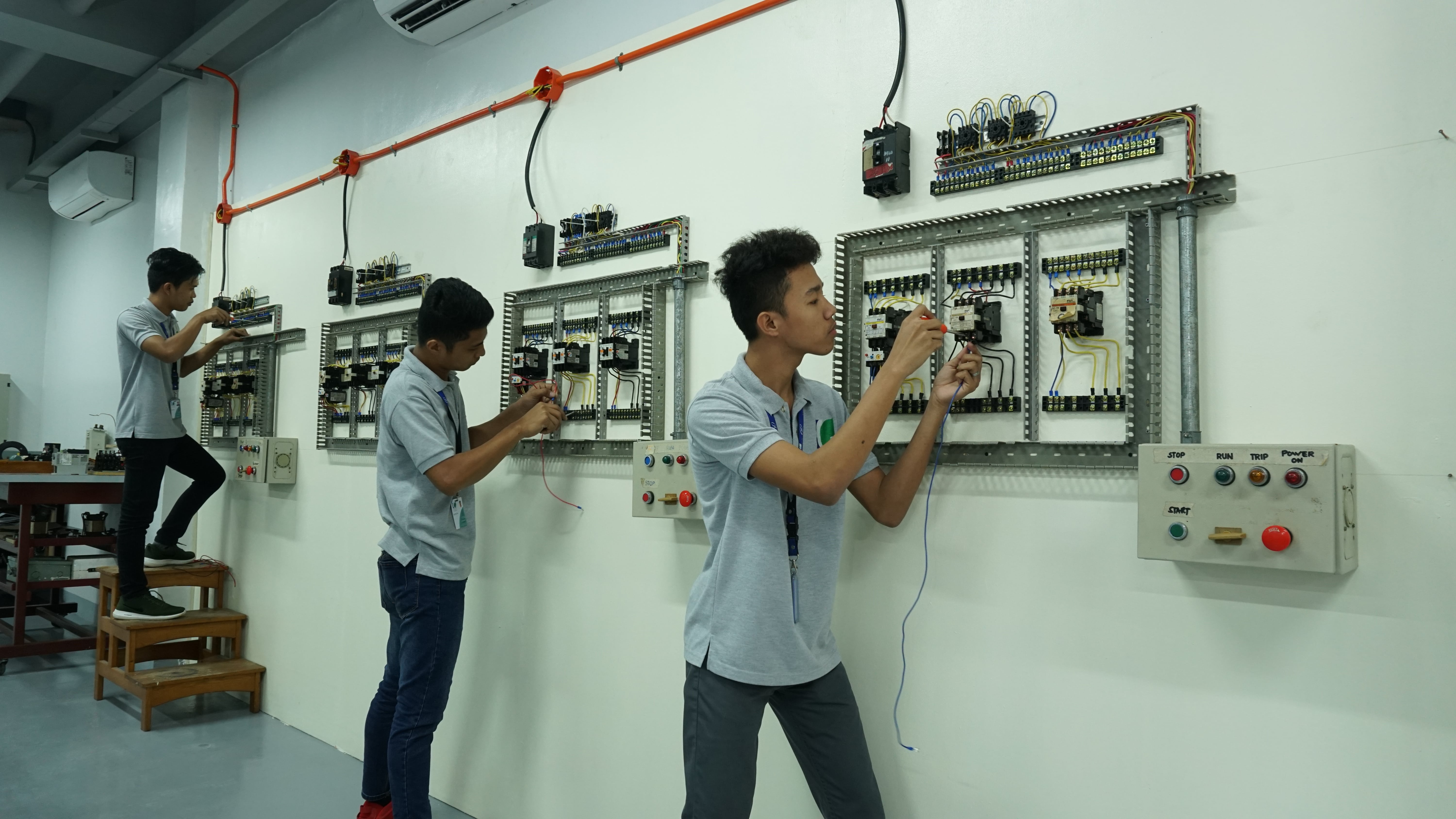 The scholars undergo a one-year program that follows an industry-based curriculum guaranteeing them knowledge and training of 21st century skills.
IMAGE: GOKONGWEI BROTHERS FOUNDATION
Amidst the challenges brought about by the pandemic, GBF reaffirms its commitment in providing the underprivileged youth with access to technical and vocational education, training, and employment opportunity so that they may be able to help themselves, their families, and their communities.
GBF is the philanthropic arm of the Gokongwei Group. Its mission is to build the future through education. GBF works toward the advancement of STEM education, believing this is the driving force for sustainable national development.
Eligibility Requirements
Filipino Citizen
Single
18-25 years old
Senior High School graduate
No grade lower than 80% in Mathematics and Science
From a family with an annual income not more than PHP200,000
Willing to stay at GBF Technical Training Center located in Calamba, Laguna, Philippines to undergo an 8-month academic term
Willing to be deployed at Universal Robina Corporation plants present in the Philippines to undergo a 4-month On-the-Job Training
Willing to be employed at Universal Robina Corporation plant for at least one year after completing the program
Documentary Requirements
Birth Certificate
Certified Copy of Grades
Certificate of Good Moral Character
Barangay Certificate of Indigency
Barangay Clearance
Interested applicants may access the Iskolar ni Juan program overview, complete requirements checklist, and application form through
Source: Gokongwei Brothers Foundation